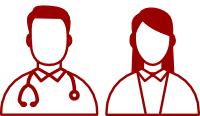 Our Customers
Who Are Our Customers?
Our customers include researchers at hospitals and universities throughout Taiwan (see below). We have also edited manuscripts for authors in Turkey, Serbia, Romania, Japan, Korea, China, India, Pakistan, Ethiopia and more.
We are also official editors for the Taiwan Oncology Society, and the Taiwan Society of Cardiology.
Customer Relations
We have worked with many of our customers for many years, and the relationship with our customers is the foundation of ATS. The road to publication can be long and not always smooth, but we are invested in every paper from the first edit to every round of the review process. The ultimate goal is, of course, publication, and nothing brightens our day as much as receiving news that a paper has been published. Thankfully, our days are usually filled with cheer!
Hospitals
We have edited manuscripts for researchers affiliated with more than 50 hospitals throughout Taiwan, including:
Chang Gung Memorial Hospital, Kaohsiung Medical University Hospital, Changhua Christian Hospital, E-Da Hospital/I-Shou University, Kaohsiung Veterans General Hospital, Mackay Memorial Hospital, National Taiwan University Hospital, National Yang Ming University Hospital, Taipei Veterans General Hospital, Tzu Chi Hospital
Contact Us
Contact Us